Support is a key component to hiring the right IT Support Services team for your SEATTLE OR SPOKANE business. Our IT SUPPORT experts provide the around the clock support your team needs, to keep your business running smoothly.
Nuvodia specializes in IT Support for businesses of ALL sizes THROUGHOUT THE SEATTLE AND SPOKANE AREA.
Great communication. The Nuvodia Team has been really helpful. They are so responsive and easy to get in touch with when issues ever arise!
Holly Ingram, Radiology Director - Charleston, West Virginia
Choosing Nuvodia was one of the best business decisions we've made. They're fast, responsive and passionate about what they do. Nuvodia actually exceeded our expectations in terms of the level of service they provide. They're wonderful to work with.
Candace Walsh, Chief Financial Officer - Othello, Washington
In 2004 we implemented a new Mysis VisionPM solution that required interfaces for orders, scheduling and billing charges. Among the many vendors involved, Nuvodia was unsurpassed, their HL7 integration expertise, flexibility and customer service focus drove the success of our integration effort.
David Holland, Director of Ancillary Services - Seattle, Washington
With Nuvodia, we get the whole package. The technology, the people, the industry knowledge, and the support.
Marc Simmons, Director of Diagnostic Imaging - Moses Lake, Washington
If we wanted to administer PACS internally, and have the ability to provide 24×7 support and the current technical knowledge to manage and maintain not only the software, but also the hardware and network, we would need an IT team of at least four to five people. For a small facility like ours, it is simply not feasible. The PACS support from Nuvodia has been fantastic. On a scale of 1 to 10, I'd give our experience with Nuvodia a 10.
Heather Myers, Director of Radiology Services - Atlanta, Georgia
Many businesses typically don't have the number of people or breadth of expertise they need for their internal IT staff. Nuvodia is an excellent option. At Cascade Windows, my former employer, Nuvodia was able to provide scalable, affordable services – from hosted IT services to telephone systems – that we would not have been able to achieve in house. Every step along the way, they were very customer-service oriented and responsive, and they always delivered.
Lawrence Berry, Owner - Spokane, Washington
Nuvodia hosts the network for our electronic health records and practice management systems. They provide the best level of technical support and customer service in Spokane, giving our organization access to the expertise and infrastructure we could not afford to bring in house.
Melanie Sims, CEO - Spokane, Washington
Nathan was able to provide me the exact information I needed to relay to the modality vendor very quickly. He also went above and beyond when I did not receive good technical support from that vendor to try to help solve the issue himself. Great customer service!
Celia Hudson, Radiology Director - Manistique, Michigan
Nuvodia is always amazing. What an amazing company and your teamwork is on point! Thank you all very much.
Alexis Frazier, PACS Administrator - San Antonio, Texas
I cannot say thanks enough to the Nuvodia support team for all of the your help you have given. You guys have all been fantastic and very nice to work with. It's been a complicated mess and your team has been great. Thank you for being patient!
Olive Stone, IT Director - Winfield, Kansas
How does the Nuvodia team keep your Spokane and Seattle business technologies running smoothly?
For over a decade, Nuvodia has been providing exceptional IT Support services for businesses and organizations in Spokane, the Pacific Northwest and beyond. Nuvodia leverages great technology, proprietary processes and most importantly exceptional people to deliver you the right information technology (IT) solutions and support. Our team understands that while technology in integral in your business, you should not have to focus on it. Let us help you address those needs.
We Understand Business Comes First
For any business to run efficiently and reliably, every aspect of your business needs to function at its optimal potential. When systems fail, computers go down and all of your work is compromised, production and connectivity can go downhill fast. That is when Nuvodia has your back 24×7 anytime, any day. We will get your business back up and moving forward on schedule.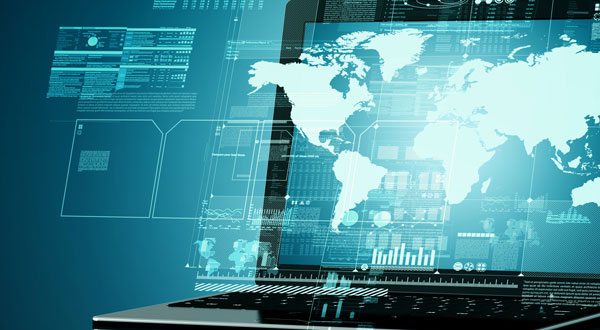 We're strategic, proactive and fast
Your business needs a stable, authentic IT support company that responds immediately, when you need it. Unlike other IT companies, the Nuvodia team anticipates problems before they occur, and makes recommendations on how to best use your business technology. Our IT support services team is available 24 hours a day, every day, and handles requests promptly and professionally.
Security and Uptime are our priorities
Your data and information is imperative in your business, and we understand that as an IT company. We protect our clients with industry-leading security software, tools, and business processes. Our 24x7x365 IT Support Services minimize your downtime, because we understand the impact and cost of 'going dark' in this technologic world.
Help Desk & IT Support Services Success Stories From Businesses Like Yours
Audienz
Nuvodia's IT Support Services empower Audienz's rapid expansion, nearly tripling in size to 60 full-time employees.
Numerica Credit Union
It has been a great partnership. Our credit union members now enjoy the added convenience, speed and security that technology provides, while using the financial services we create for them.
Dingus, Zarecor & Associates PLLC (DZA)
Nuvodia designed and implemented a better IT infrastructure solution allowing DZA's users to experience quick and reliable access to their core business applications.
Free Assessment
You will meet with one of our technology consultants to review your servers (virtual), network, switches, routers, firewalls, computers, unified communications, wireless, phones and more.
Environmental Review
Discuss assessment results and detailed report of your outline, where it stands, pros and cons.
Custom Design
System Engineers will customize designs based off environment and scope. They will provide pricing and timeline.
Project Kick-Off
Project Managers become involved and take ownership, while setting initial expectations, coordinating resources and evaluating timeline.

Ongoing Support
After implementation, Tier 1 / Tier 2 Technicians and Network Engineers will manage the solution we put into place.
We're ready to get started today. Are you?